Product Detail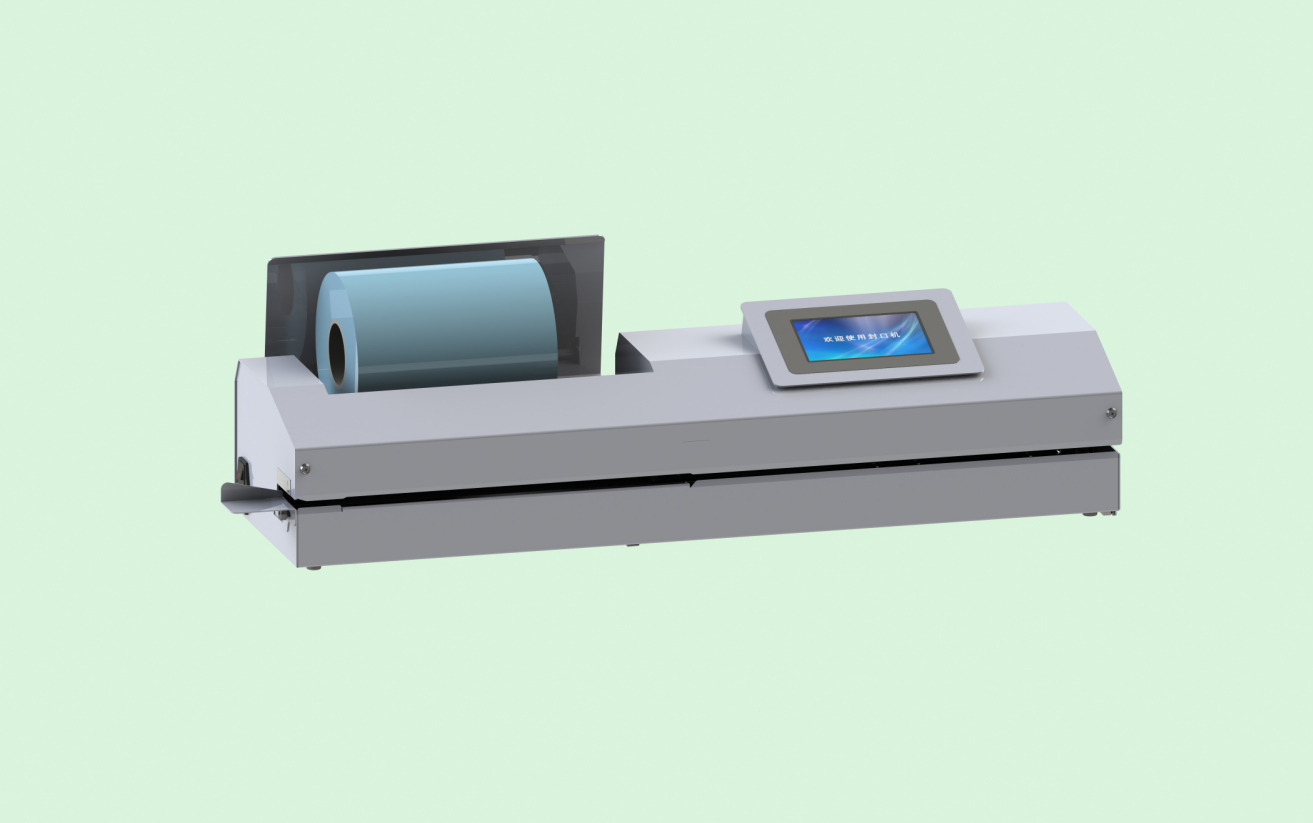 ★The utility model has the function of automatic feeding paper cutting sealing and printing. According to the actual needs, the length and quantity of the paper plastic bag are set. After starting, the equipment can complete the automatic feeding, automatic cutting, automatic sealing and automatic printing of the set parameters.
★The utility model can be loaded into multiple rolls of paper plastic bags of different widths at one time to realize simultaneous cutting sealing and printing of multiple rolls and to improve the working efficiency of the equipment.
★It can be cut separately, sealed and printed separately, one machine can be used for many purposes.
★At 7 "color LCD touch screen, graphical operation interface, microcomputer control, built-in clock, cutting, sealing and other working parameters arbitrary settings and automatic storage;"
★The use parameters of the equipment can be set or changed by the touch control of the colored liquid products brought with it.
★Computer intelligent temperature control, temperature control deviation less than 1%, working temperature 60,220 ℃ arbitrary settings:
★Rapid heating design, room temperature rises to 180 ℃ less than 40 seconds, high efficiency and energy saving, to meet the needs of fast-paced work;
★The auxiliary cooling design is equipped with a microcomputer controlled cooling system to reduce the waiting time of adjusting the sealing temperature from high temperature sealing to low temperature sealing.
★When the deviation between sealing temperature and setting working temperature exceeds 4 ℃, the equipment will stop working automatically, thus effectively ensuring the quality of sealing and the safe operation of the equipment:
★Automatic detection of the working process, automatic alarm prompt when the fault occurs;
★Automatic energy-saving standby, standby time and standby temperature can be adjusted, the equipment has signal intervention into the working state automatically;
★The running detection function and parameter checking mode of the sealing machine can detect and display the running pressure and speed change of the equipment in real time. In the parameter checking mode, the information of the speed, pressure, temperature and testing time of the equipment can be printed.

★It has the function of printing special characters in Chinese and English, numbers and coincidence (YY0466-2003) symbols for labeling, marking and providing information on medical devices. The sterilizing date, expiration date, sterilizing batch, sterilizer number, operator, article name and section required by the specification can be printed.
★The system time is automatically updated, the invalidation date is automatically adjusted and printed according to the effective days set by the user, and the intercalated month and the size month are automatically adjusted to ensure that the effective days are consistent with the actual setting.
★Narrow, normal and wide print font selection forms, with the symbol of the printing form, the system will according to the selected print content to print the minimum bag width, To help the operator before printing to determine the number of printing items to select a suitable roll bag, to achieve the width of the coil bag is insufficient to remind before sealing, can print more content to the narrower packaging;
★The printing function can be turned off and turned on by one key, or a certain item can be selectively closed according to the need to facilitate the quick switch between printing and non-printing:
Shandong Mayou medical technology CO.,LTD quality first, sincere service, innovative future, to provide you with quality service and value assurance!
Contact Us!